Passionate About Preserving Tree Health and Beauty in All Environments
With a dedicated team of skilled arborists and a commitment to sustainable practices, we strive to provide top-quality tree services in Guelph, Wellington County, Waterloo Region and surrounding areas. Our goal is to change the face of tree care by bringing in a young and diverse team that combines expertise with innovation.
Meet Our Team
Adrian Alonso
Founder and Arborist
Adrian's journey in arboriculture began after spending five years planting over 1 million trees across the globe. Recognizing the need for sustainable practices, he pursued urban arboriculture studies at Humber College.
Excelling in the scientific and climbing aspects of the program, Adrian decided to establish his own business to revolutionize tree services. His primary focus is on preserving the health and safety of trees in urban environments while continually seeking opportunities for learning and improvement.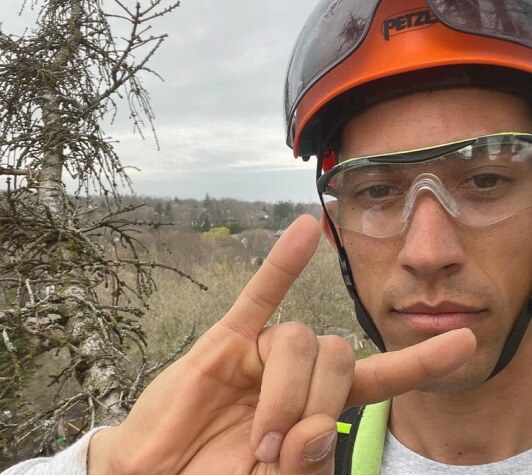 Sarah Duignan
Operations Manager
Sarah, our Operations Manager, serves as the primary point of contact for our valued clients. With a Ph.D. in anthropology focusing on the impact of environmental changes on human health, she brings a unique perspective to our team. Sarah's passion for exploring the relationship between nature and people led her to arboriculture and plant science. She is dedicated to creating sustainable gardenscapes and promoting urban tree health. Sarah thoroughly enjoys meeting clients for tree and garden service estimates, understanding their unique needs, and tailoring our services to suit their lifestyle and preferences. Outside of work, Sarah is a loving parent to her child, Rey.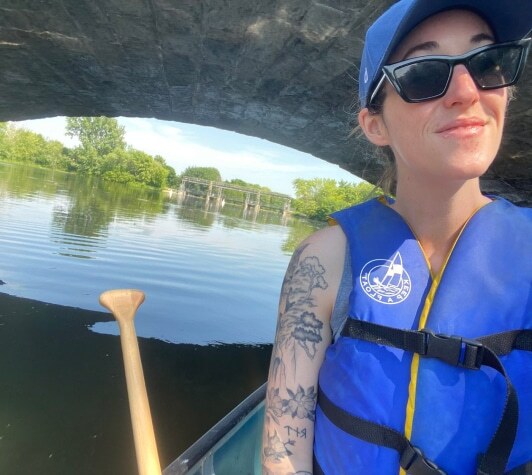 Bryce Martin
Branch Manager and Arborist
Bryce Martin is our branch manager, second crew lead, and an experienced tree climber. Bryce brings a holistic approach to tree care, with a background in horticulture and agriculture before becoming a full-time arborist, Bryce's holistic approach to tree care is practical and effective.
Incredibly hardworking, with a positive attitude and an easy-going personality, he's a valuable asset on any job site, ensuring that every task is executed with precision and attention to detail.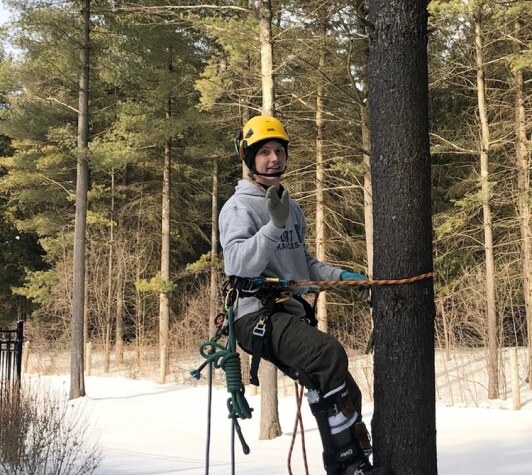 Exceeding Expectations
Exceptional Tree Services for Healthier, Thriving Trees
We combine our diverse expertise and unwavering dedication to deliver exceptional tree services. Whether you require pruning, tree removal, storm damage restoration, winter maintenance, hedge trimming, or stump grinding, our team is equipped with the knowledge, skills, and specialized equipment to handle any job safely and efficiently
Experience the difference of working with A Cut Above Tree Experts
Let us help you create a thriving & beautiful urban landscape that you can enjoy for years to come!
Contact Us