Storm Damage Services
When Disaster Strikes, Trust Our Expertise In Storm Damage Restoration
Request a Free Quote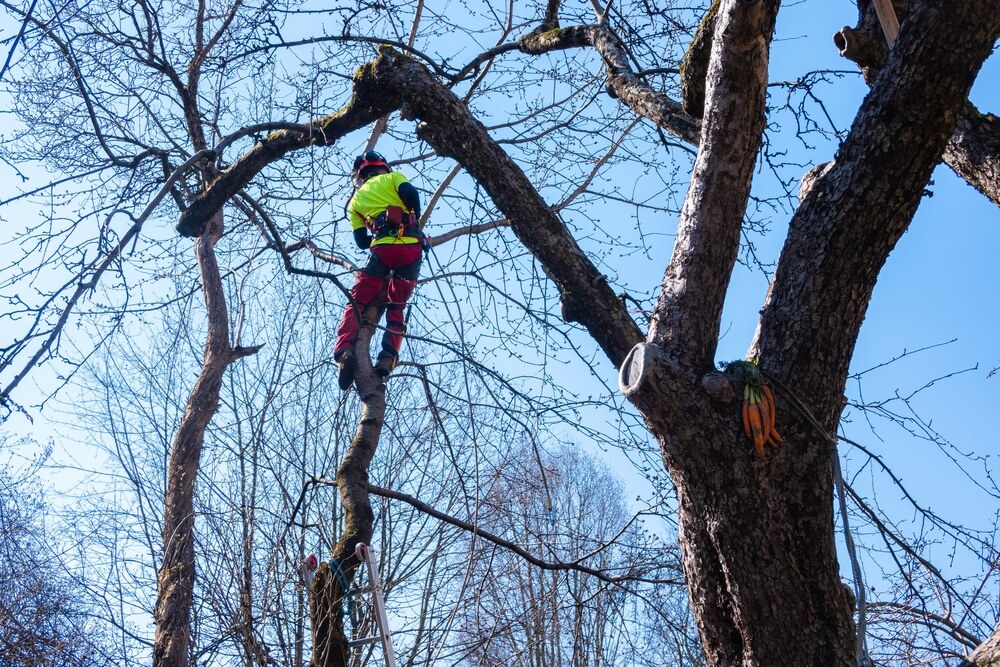 What are Storm Damage Tree Services?
When Storms Happen, Call Us First.
We will come out to deal with trees that may have been damaged by wind, rain, sleet, or snow. This can be a dangerous job and we do not recommend taking care of it yourself. It is crucial to have storm-damaged trees safely removed or pruned as soon as possible because they might provide a risk to persons and property.
Contact Us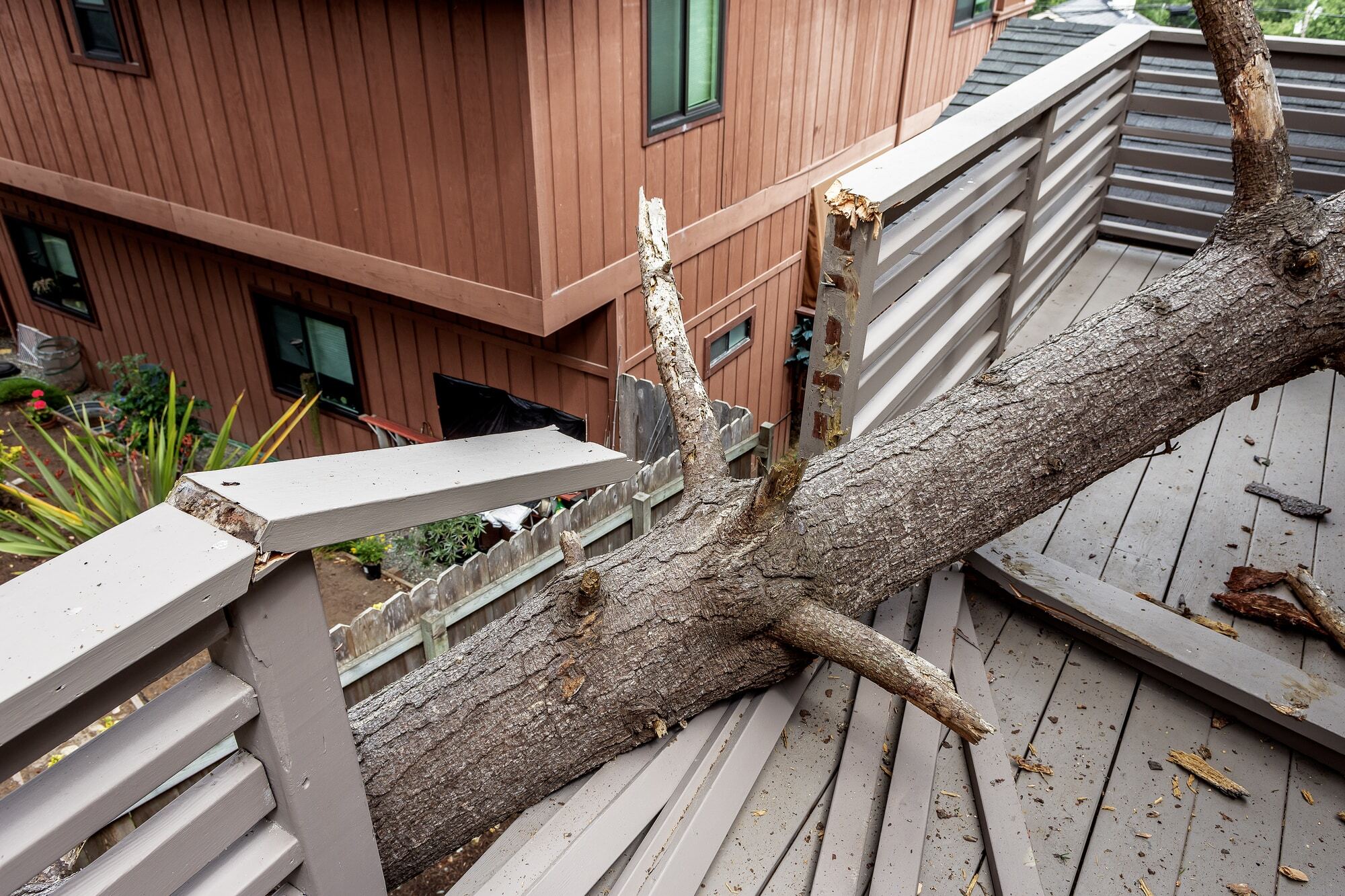 Experience the Advantages of our Storm Damage Tree Services
For the protection of local residents and property, storm-damaged trees must be removed or pruned.
The risk of additional harm or injury can be decreased by hiring our qualified arborists to do the task safely and effectively.
The aesthetic attractiveness of your property can also be enhanced and future dangers can be avoided by removing storm-damaged trees.
Why Hire an Arborist for Storm Damage?
Our arborists have a lot of expertise and training handling storm-damaged trees.
Even in challenging or dangerous circumstances, they have the knowledge and tools necessary to properly remove or prune trees.
You can rest easy knowing that the job will be completed securely, effectively, and that your property will be shielded from additional damage by using our skilled services.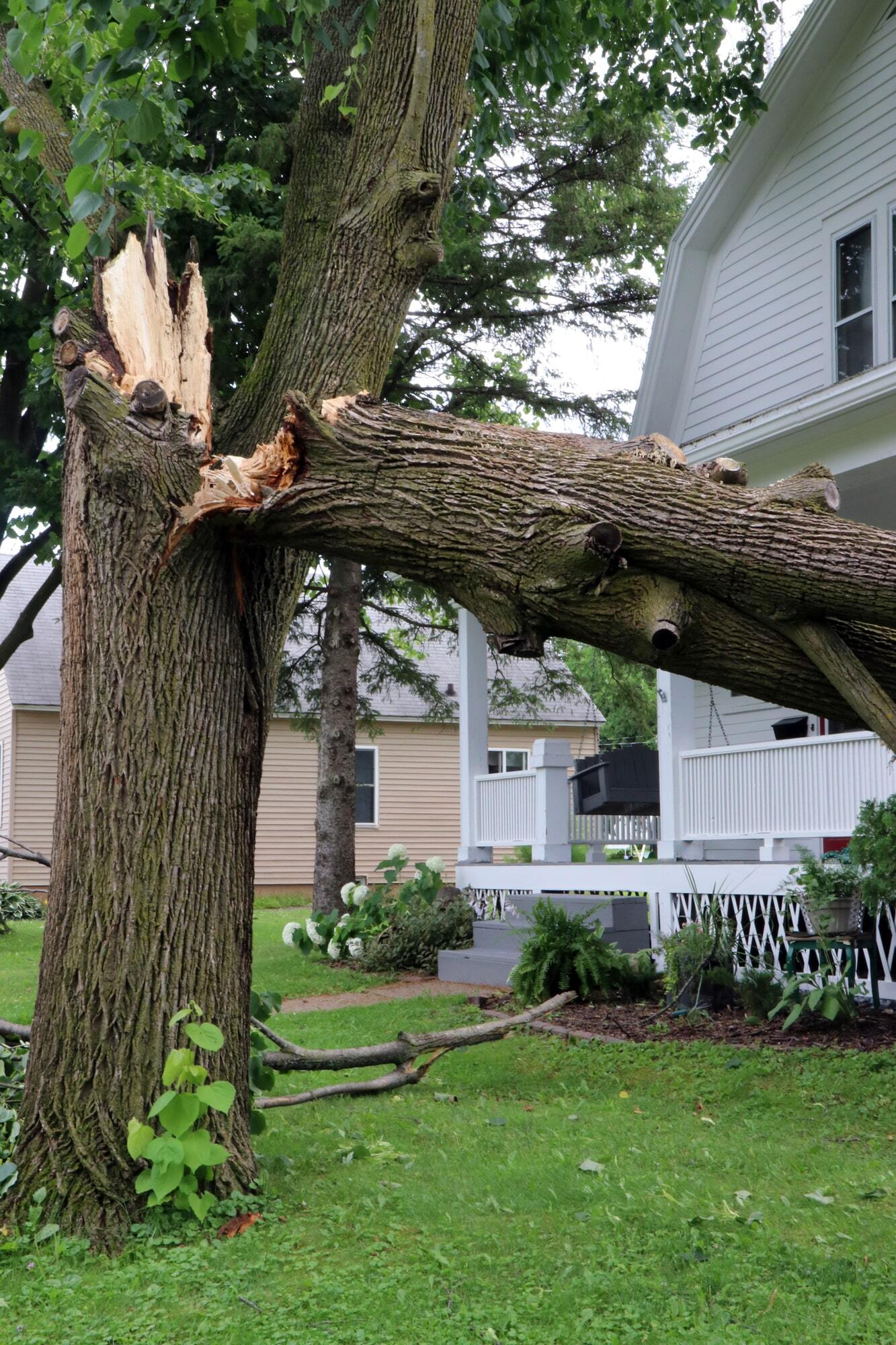 Protect Your Property with Our Expert Storm Damage Tree Service
Contact us today to learn more about our storm damage service and how we can help you keep your property safe and beautiful.
Get a Free Quote